Sara Serpa has joined with a collective of musicians to create the movement #wehavevoice, addressing sexual harassment and gender discrimination in the music and performing arts world. Together, they have published an open letter promoting zero tolerance towards sexual harassment, and a website with many resources about this issue. Please visit www.wehavevoice.org, to read and sign the letter. The movement was selected as "Acontecimento do Ano" (Event of the Year) by the Portuguese jazz magazine jazz.pt, on their Best of 2017 list.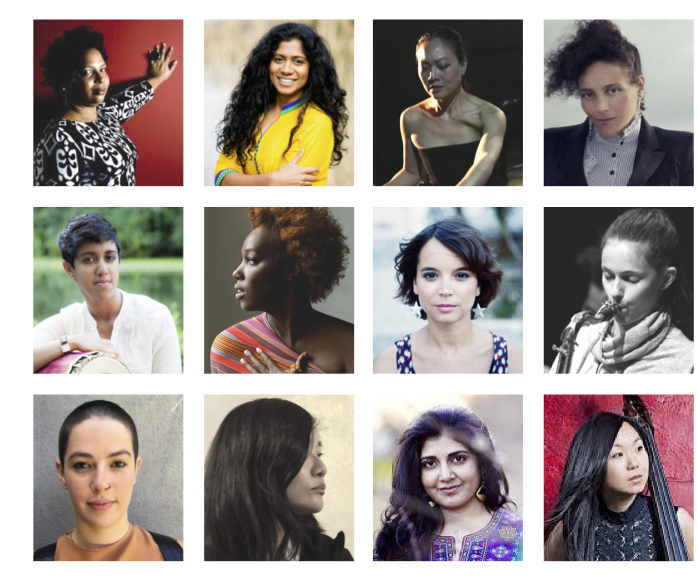 "We are a collective of musicians of different generations, races, ethnicities, cultures, abilities, gender identities, economic backgrounds, religious beliefs and affiliations.
Our conversations began over the phone and through text messages, due to our anger, distress and sadness over sexual harassment and gender discrimination within our arts community and the world. We gradually moved to emails, and eventually decided to write this letter and create this website, with the intent to continue to bring awareness of this issue to a larger number of people.
The open letter has been conceived, written, and edited by all of us, as well as members of our extended community. We have come together as a collective and are in solidarity with the larger movement to support an equitable world. We have voice."
We Have Voice Collective: Ganavya Doraiswamy, Tia Fuller, María Grand, Okkyung Lee, Linda May Han Oh, Nicole Mitchell, Kavita Shah, Tamar Sella, Sara Serpa, Jen Shyu, Rajna Swaminathan, Imani Uzuri, Fay Victor